Danfo-Yellow Sofa set (Furniture Only) (Available on Pre Order)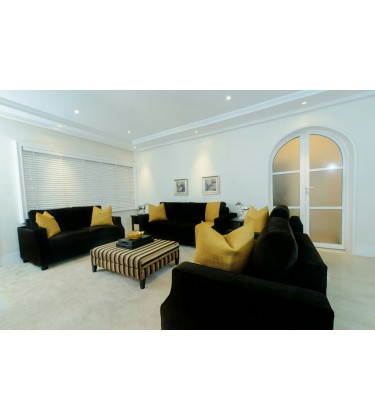 The look is inspired by Lagos's popularly known transportation system and the energy-filled and attention-seeking yellow buses on Lagos streets.
In this look, the vibrant mustard yellow accessories were used to complement the traditional seven-seater sofas.
This look is perfect for homes with kids around, and you need not worry about changing your upholstery soon. It is also available in other colour options.
Furniture Items Danfo -Yellow (Priced)
Seven seaters complete sofa set x 1 - (3 seater - 1 piece, 2 seater - 1 piece, 1 single - 2 pieces)
1 large ottoman x 1
Side tables x 2 pieces
For other accessories, prices are not included. Please call us for more details.