Leaf Wall Art Cream Caramel Faux Suede Large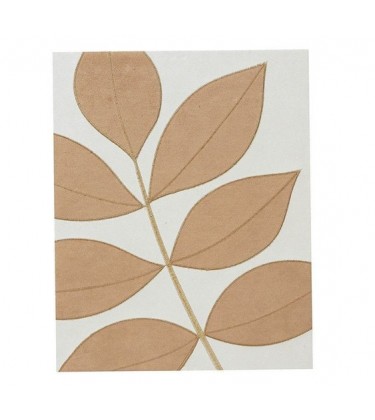 An elegant decoration on your wall, the stylish leaf design canvas print will enhance the look of your bedroom, dining room or living area. The durable yet light weight wall art is accentuated by the cream and caramel faux suede that gives the canvas a deluxe feel. The neutral colours will complement most decors adding its own charming appeal.
This item is also available in a complementing smaller size.
The leaf design canvas print will enhance the look of your room

The durable yet lightweight wall art is accentuated by the cream and caramel faux suede that gives the canvas a deluxe feel

Adds its own pleasing appeal to your home

Elegant style

Dimensions (H x W x D): 50 x 40 x 2 cm