Temptations 80ml Fragranced Reed Room Diffuser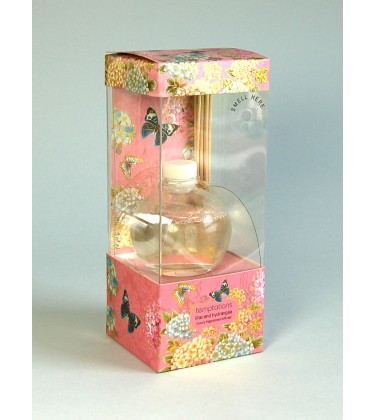 Temptations 80ml Fragranced Reed Room Diffuser Lilac and Hydrangea Fragrance
Ideal way to refresh home.
Two fresh fragrances: Tulip and peony, Lilac and Hydrangea.
The set contains 80 ml bottle of scented oil and 10 reeds.
The 7 cm diameter bottle is 8 cm tall. The reeds are 19 cm tall.
Ideal gift
A safe and subtle continuous fragrance which enhances your home or work environment. The aromatic oils are absorbed through the reeds and released naturally into the air.
Directions for use
Open the bottle of fragrance oil & pour into holder.
Insert the reeds into the holder.
The reeds will absorb the fragrance oil, drawing it up to the top of the reeds and diffuse the scent into the room.
Please allow 24-36 hours for this process to happen.