Enna Pearls Silver Photo Frame 5" by 7"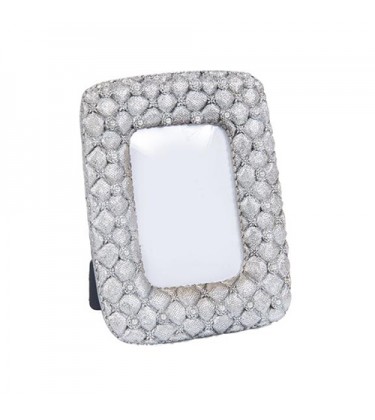 The Silver with Pearls Embelished Photo Frame holds pictures of 5" by 7". It is also available in a bigger size that holds 4" by 6" picture. Both can be cordinated together as a decorative accent set of 2 photoframe.
Color: Silver
Measurement: 5ft by 7ft
Dimension
Overall Size
19cm by 25cm
Picture Size
5" by 7"